Jacob Collier concert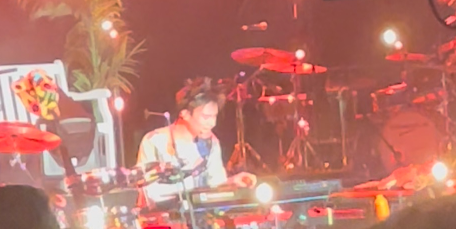 Saw musician extraordinaire Jacob Collier in concert last week. A lot of fun. Sold out crowd of 1500. I just hope he picks a better venue if he returns. One thing I don't get about concert crowds though –
At a party, your friend starts telling a joke you've heard her tell before. You do which of the following?:
Interrupt repeatedly to tell everyone how good this joke is
Start telling the joke along with her
Enjoy the subtle changes and refinements in this version
vicariously enjoy the first-time experience of those who haven't heard the joke before
So why shout-out, sing-along-with or otherwise coverup the performance of an artist you (and others) paid good money to see and hear without being invited to do so? Especially when that artist already provides many opportunities for audience participation?
Not too long after I posted this a Jeopardy contestant from Seattle, Washington, Tory Waltrip, related how she was almost thrown out of a Celine Dion concert for singing along because, as she stated "it turns out strangely enough, people went to the concert to hear Celine and not me."