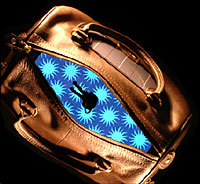 Well, it finally happened. Just like the invention of calculus, there are times when circumstances are just right to lead to important breakthroughs in science, frequently by more than one person at the same time. This time: the handbag.

A good friend of mine had this idea, maybe 8 or 10 years ago, but never could get it to market. Just like Rosanna Kilfedder, a 24-year old design student at London's Brunel University, he noticed young ladies in nightclubs and other dark environments using lighters, mobile phones, etc. to try to find something in their purse. What's particularly clever about Rosanna's solution is instead of an actual bulb, her SunTrap handbags use an electroluminescent lining and a solar cell is built right into the bag.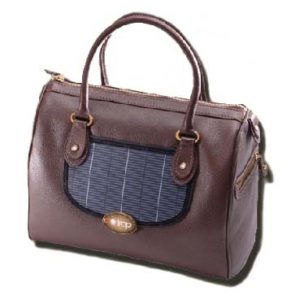 As a bonus, the purse's internal battery can be used to charge your mobile phone or PDA, too! They'll be on sale on her web site in the near future.